Let's talk SHOES. Oh my, Sonia Rykiel, how I love thee! These shoes are sheer perfection.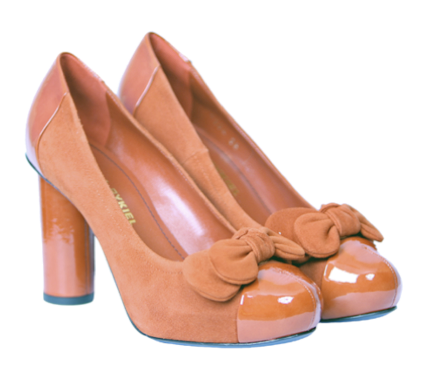 from
here
.
Here is my (imaginary) letter to Sonia:
Dear Ms. Rykiel,
As you may or may not know, my 21st birthday is fast approaching and I would be entirely grateful if you would kindly send me a pair of your super cute suede and patent heeled pumps, you know, the gorgeous orange ones with the bow and patent toe cap (although the
navy version
would not go amiss).
I know, I knowww you have been busy with your très chic parisian
spring 2009 collection
- which I loved btw - and thanks for taking 30% of the original price, but don't you think it would be better if they were a little more... free?
Anyway, enough of this banter, I look forward to teetering around London in these babies soon.
Au revoir,
Ms.Penny Lane xx