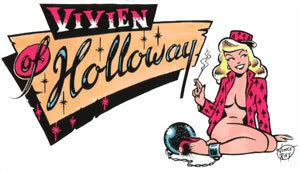 If, like me, you are a lover of 50's rockabilly and pin-up style clothing then I have found the perfect shop for you -
Vivien of Holloway
.
It sells seriously sexy dresses with matching boleros and seperates in a variety of fabrics (polka dot, gingham, floral, tartan) and also petticoats, belts and flowers in loads of different colours to complete the look. There is so much choice, the only problem is figuring out which one you want! You might recognise the full-skirt 50's dress from our fellow blogger, Ranna from
Only Shallow
.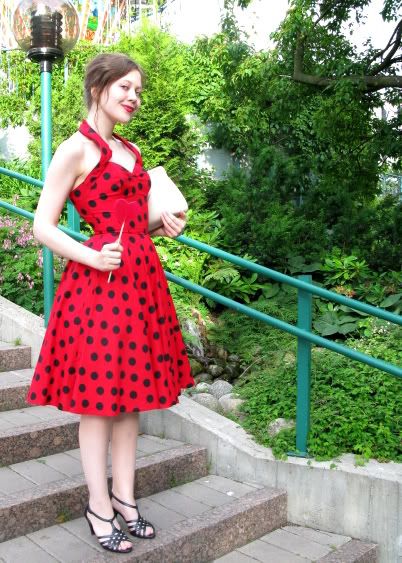 Also, (because I am such a good blogger!!) I managed to snag Vivien herself for a quick chat:
What year did you open the shop?
I am not sure, but I have never worked for anyone else I have been making Vintage style clothing and selling them since I was 15 - so over 20 years.
Are you interested in vintage clothing? If so, where are your favourite places to shop?
I love Vintage clothing, but respect it, so it is good to have reproduction to party in. Also, the sizes in Vintage are quite resticted as people were generally smaller then. I started wearing Vintage clothing when I was about 10. I prefer Vintage fairs for shopping as you get many dealers under one roof, there is a new one at Cecil Sharp house in Camden I am going to check out on 5th April. 
What's your favourite vintage period?
I love the late 40's early 50's styles. Such Glamour.
Where did the inspiration for your designs come from?
I design what I would like to wear myself. So I need get moving for Summer now, making more seperates or I won't have a thing to wear!
Here's a selection from the website: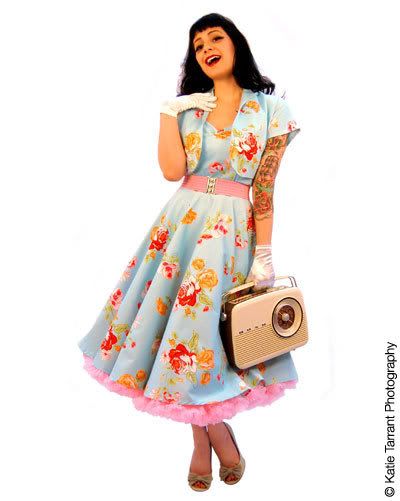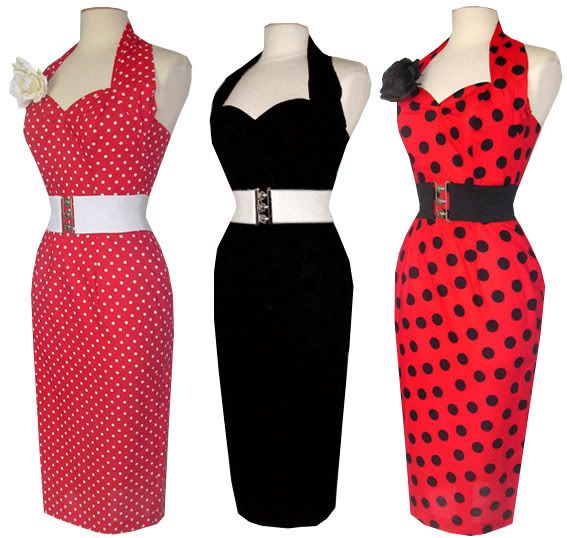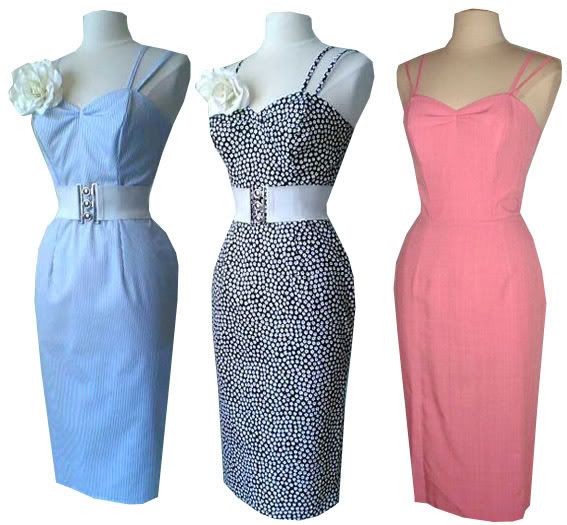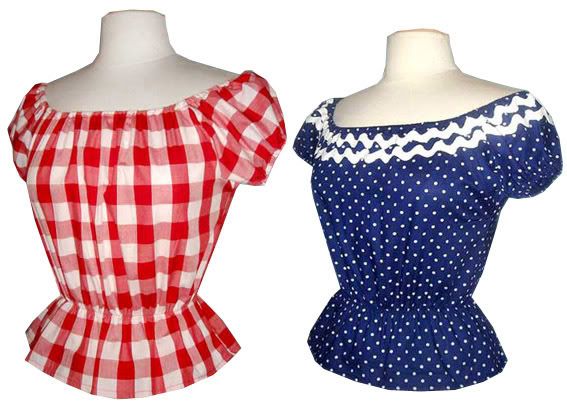 Vivien also sells 40's style dresses and trousers. I love the grey trousers, they would be great for a Katherine Hepburn look.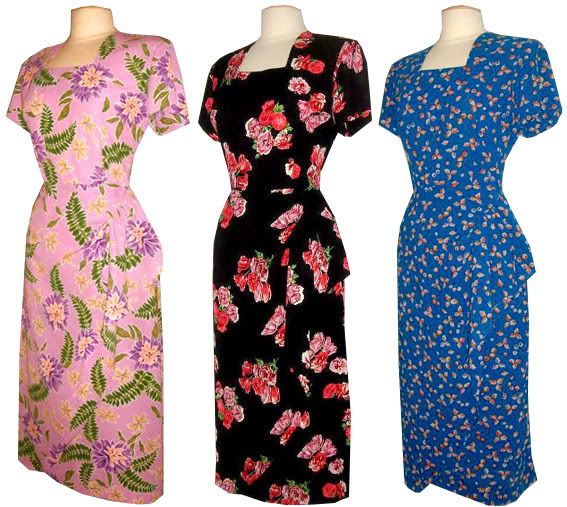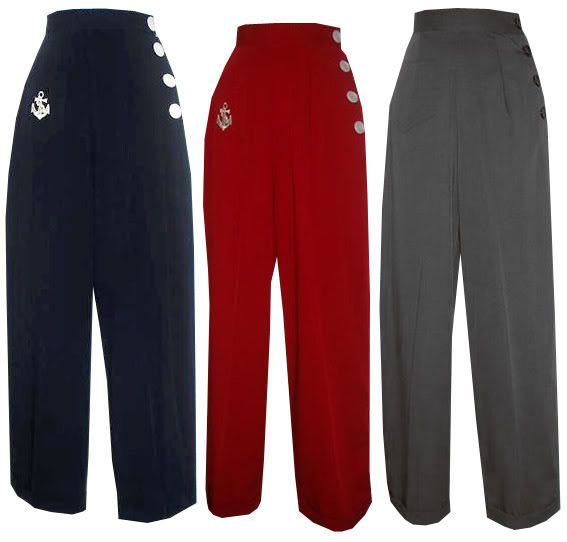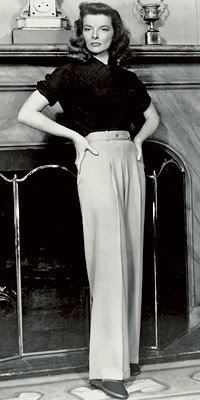 I think my favourite is the red/black polka dot pencil dress, which I am seriously going to have to buy myself soon!
If you want to see more of what's on offer go to
www.vivienofholloway.com
or for an even BIGGER selection (I bet you didn't think it was possible, huh?!) you can visit the shop in Camden at:
The Arches,
49 Kentish Town Road,
London NW1 8NX
Open: Tuesday until Saturday - 10am to 6pm.
(Closed Sunday and Monday)
The actual store is above a motorbike shop, which is really cool! And if you do decide to pop into the shop, I will be working there for a few Saturdays so come in and say hi!