I found
these
gorgeous shoes on TopShop's website, and I must have them!! They are so cute. I love things with bows, and red is my favourite colour, so they are the perfect shoe for me. Even better is the slight 1930's edge they have to them with the chunky not-too-high heel. The only thing stopping me is the price tag.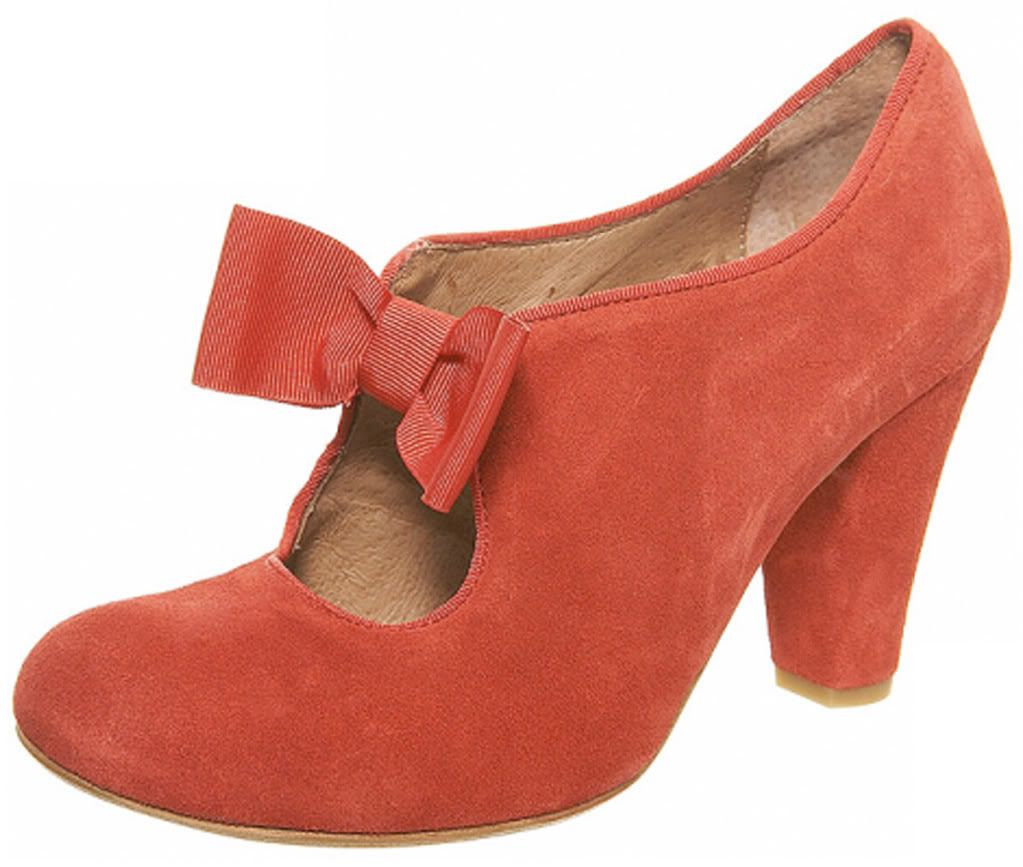 With a little bit of Photoshop magic I made myself a pair in purple and mustard. Take note TopShop!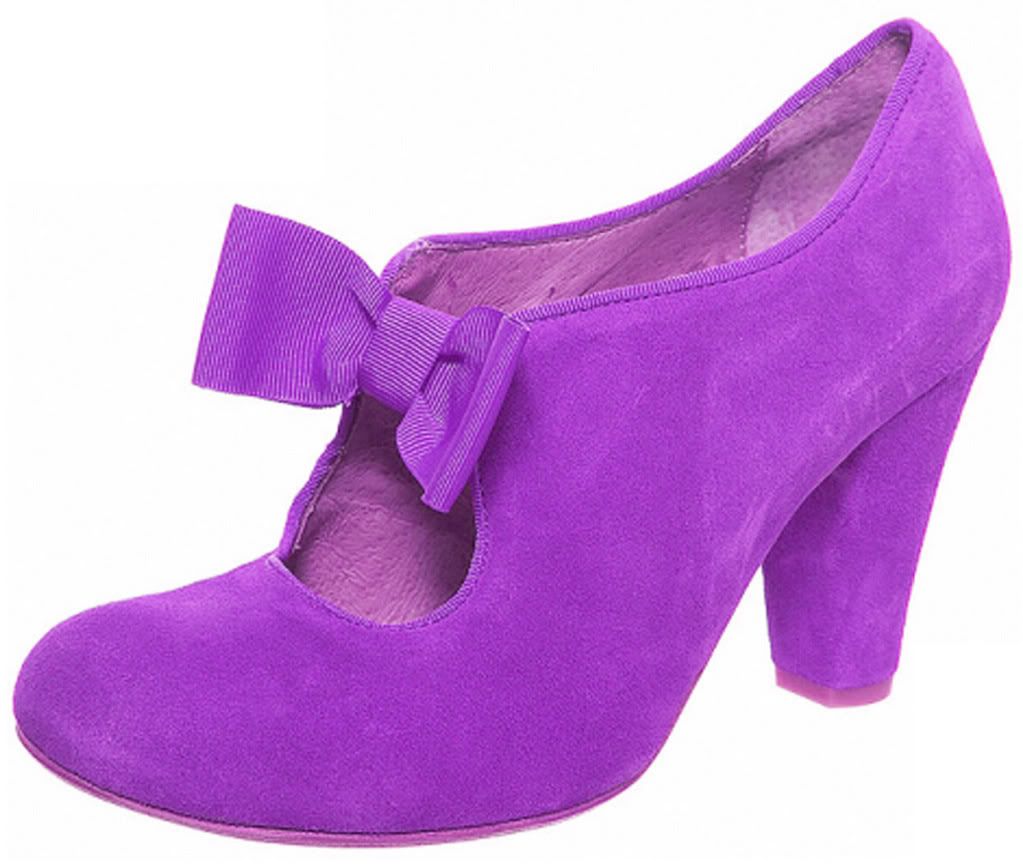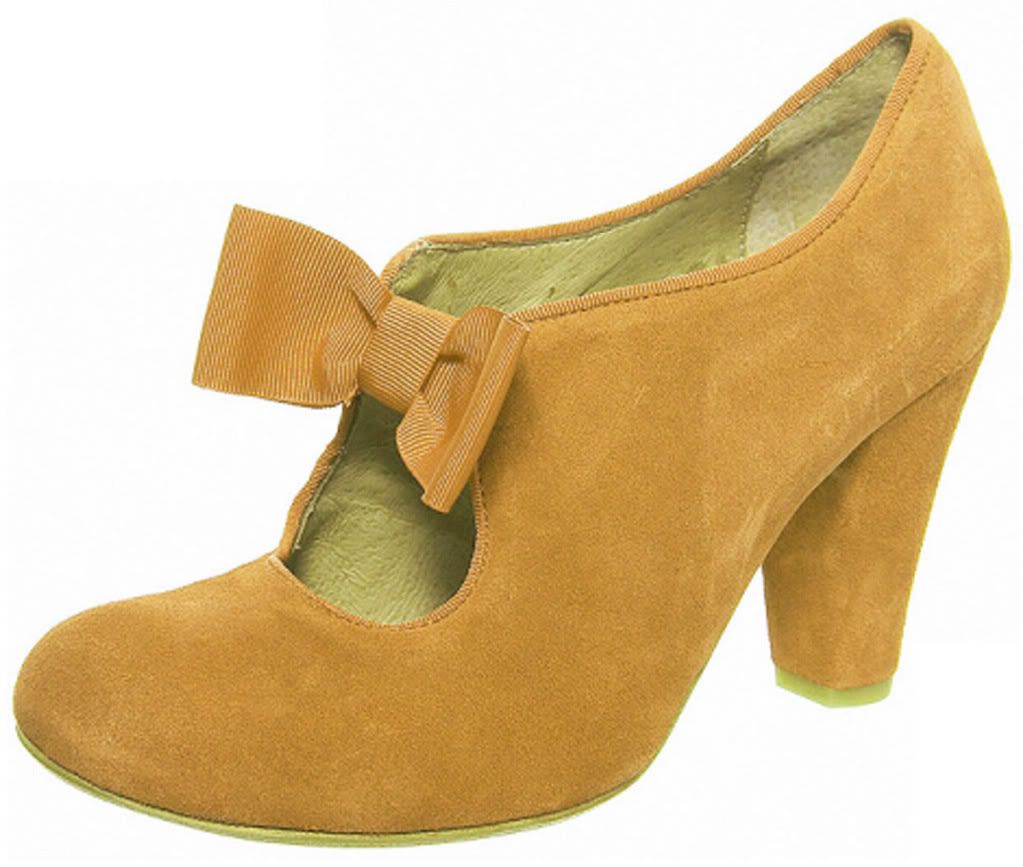 Now, I was going to make some outfits to go with these on Polyvore, but it doesn't seem to be working. There are no items at all. Even the sets that I have already created have disappeared. Is anybody else having this problem? I have a suspicion it might be something to do with this Mac.....