Today I had an interview for some part time work at Miss Selfridge, so hopefully I will get the job and be able to buy my halloween costume. I'm going as The Bride of Frankenstein!! I can't wait!
Although I have been trying to curb my spending, I have indulged in some eBay purchases. However, the leopard print coat and the longer beige coat were bought by mother dearest because I have no winter coat and she didn't want me catching a cold! Bless!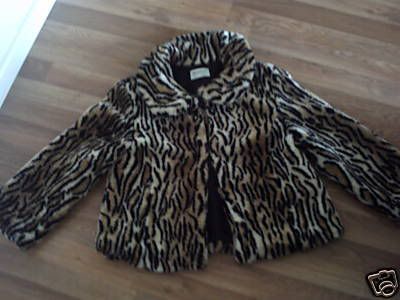 This one I did buy myself, simply because I couldn't resist it after all of those thoughts about 1940's outfits. Luckily it wasn't too expensive. Oh eBay, how I love thee!