Here are some of the things I got from the Angels sale, there are two other dresses that I didn't photograph because they need a lot of work and at the moment they look a bit hideous!!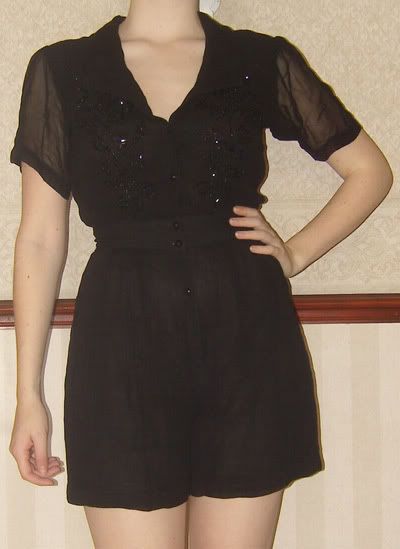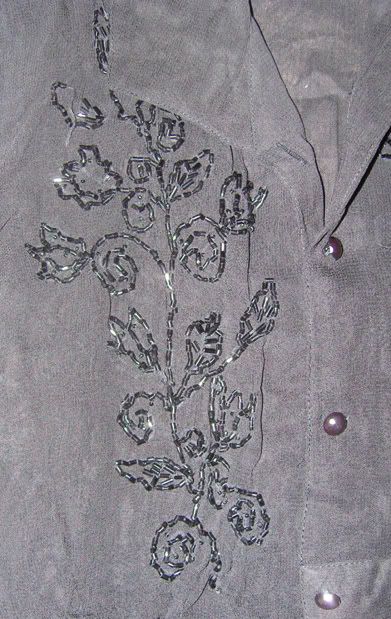 Black playsuit. I thought this was a dress when I picked it up, but was pleasantly surprised to find out it was a playsuit when I tried it on at home! It's made from crepe and has lovely bead work on the chest.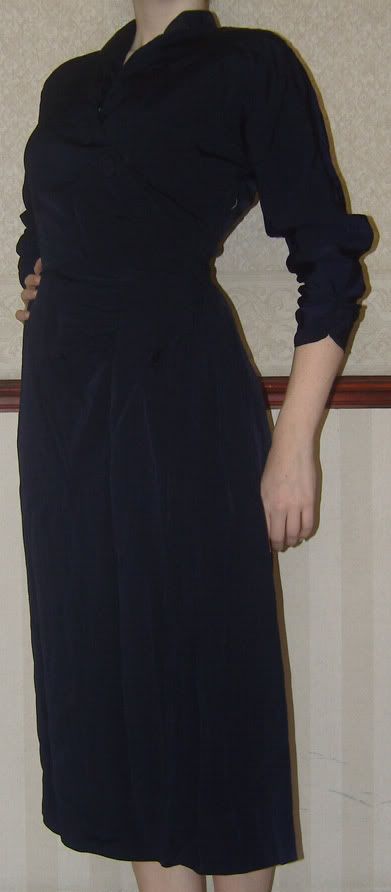 Navy 50's pencil dress. This dress has quite a lot of detail that I couldn't photograph, I think maybe I need to take pictures outside in natural light, but being winter the light faded fast so maybe another time! The neck line crosses over into a diagonal line with buttons and on the side it has a sash that falls to the same length as the skirt. I hope you can see what I mean by the little diagram I made!!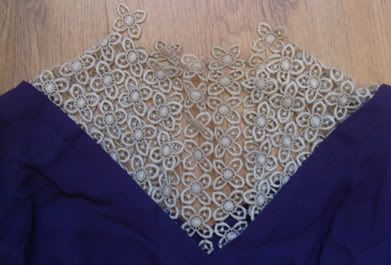 Navy/purple 50's dress. This dress has a beautiful floral lace collar, which is what caught my eye.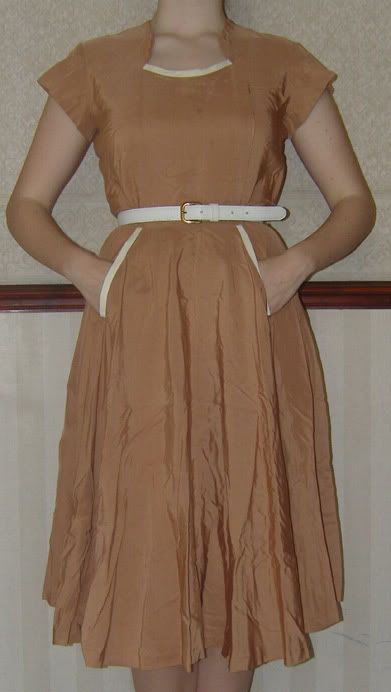 Peach 50's dress. I love the pockets on this dress! Plus it has an interesting neckline, and I love this colour.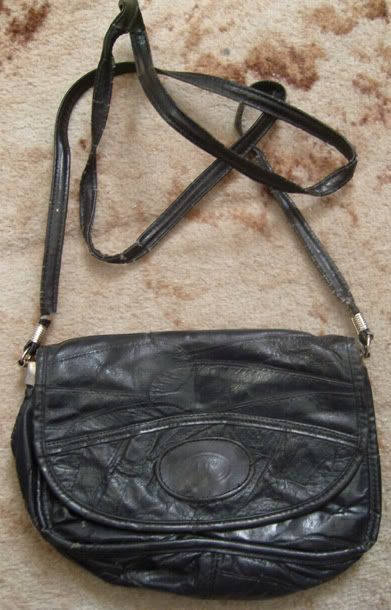 My boyfriend managed to grab me a couple of simple black bags. (The envelope one is massive!!)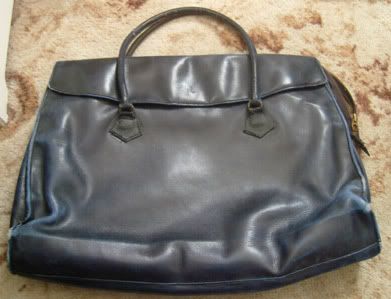 He also got me this wonderful navy blue Birkin style bag! It has a brown suede lining on the inside and a little clasp purse attached to the inside too!
I will post pictures of the other two dresses once I have done all of the alterations. Apologies for the naff photography, I'm new to this outfit shot malarky and will hopefully get better at it over time!