Yesterday I went charity shopping with some friends and picked up these bits: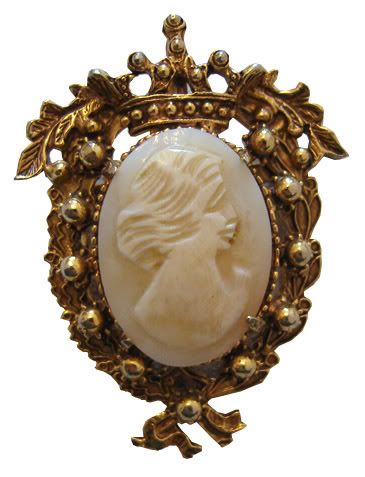 This cute little cameo brooch. The face looks a bit mangled but I love the gold frame, especially the crown detail at the top.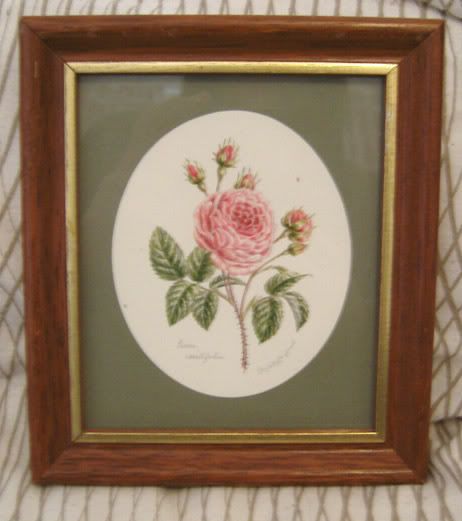 I am collecting odd frames with pretty things inside to put on my bedroom wall. The little one was 99p and the larger one is a beautiful bouquet of pressed flowers from 1987.
Vinyl records: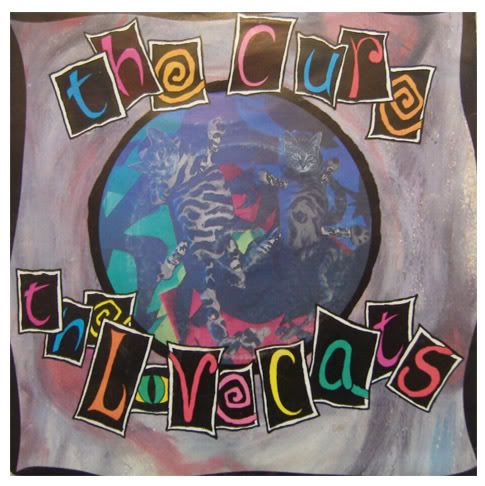 The Cure - Lovecats (single)
The Glenn Miller Story Soundtrack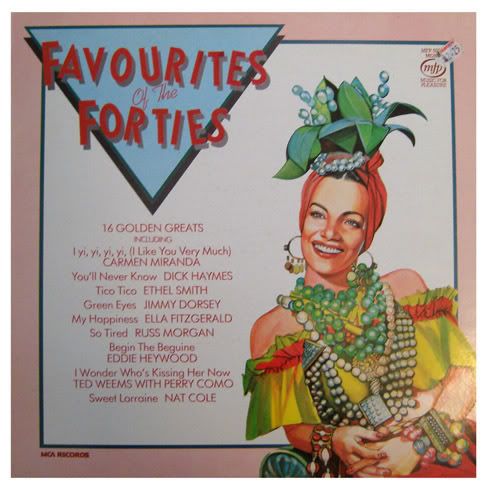 Favourites of the Forties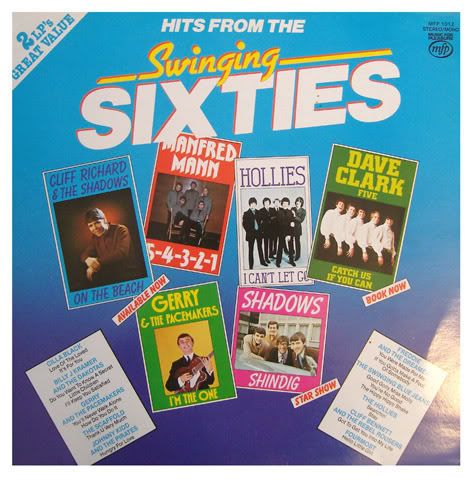 Hits from the Swinging Sixties
Benny Goodman & His Orchestra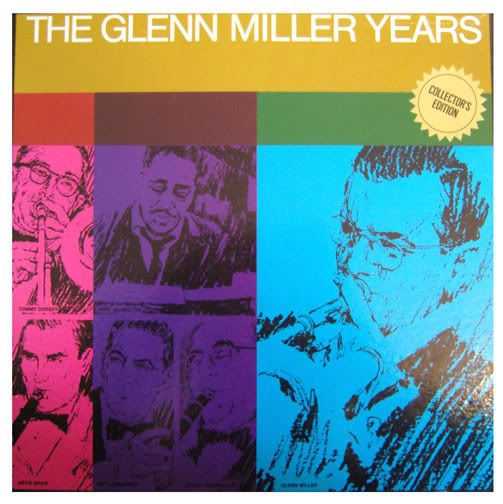 The Glenn Miller Years (6 record set)