I FINALLY got a job interview the other day, with the vintage shop Rokit on Brick Lane, so hopefully I will be getting a job there soon! Fingers crossed!! Anyway, I digress...
I have been thinking a lot about prints and patterns lately, because I seem to be slipping into a habit of only wearing black - which is very rare for me! So I decided to make some outfits on
Polyvore
to get some inspiration. Notice how all of the outfits are for the summer! I've had my fun in the snow and now I'm ready for some sunshine.
I guess this post is quite selfish, because it's just me indulging in a little fantasy and dreaming up outfits I would make if I had the money!
Outfit 1 daytime:
Dress £45 from
TopShop
Shoes £208 by Sonia Rykiel from
Far Fetch
Bag from
Miss Selfridge
Necklace £5.90 from
Forever21
Outfit 2 daytime:
Dress £35 by Reko from
TopShop
Shoes £470 by Fendi from
Browns Fashion
Bag £93 from
French Connection
Necklace £5.40 from
Girl Props
Outfit 1 evening: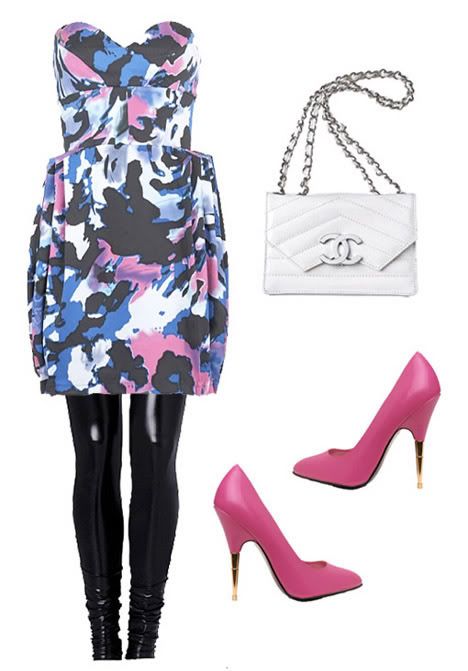 Dress £60 from
Lipsy
Leggings £29.36 from
Lipsy
Shoes £23.60 from
Sexy Shoes
Bag £1,483 from
Chanel
Outfit 2 evening: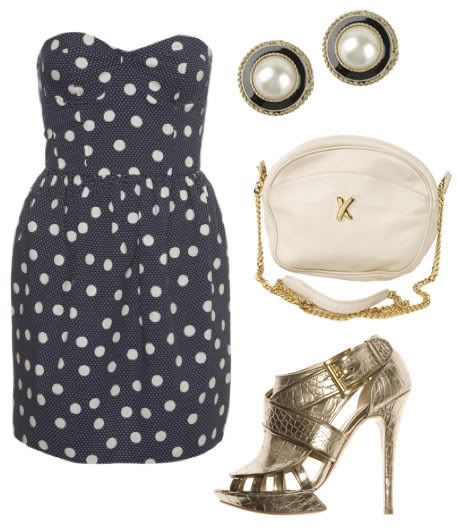 Dress £45 from
TopShop
Shoes by
Nicholas Kirkwood
Bag £85 from
Rokit
Earrings from
Forever21