When it comes to inspiration I get a lot from watching old movies and looking at pictures of people from the 40's and 50's, but I also find it very rousing to look on Face Hunter, so I thought I would share some of my favourite images with you.
This first girl has been featured on a few other blogs, and it's quite easy to see why! She clearly knows what looks good on her and has a real sense of individuality.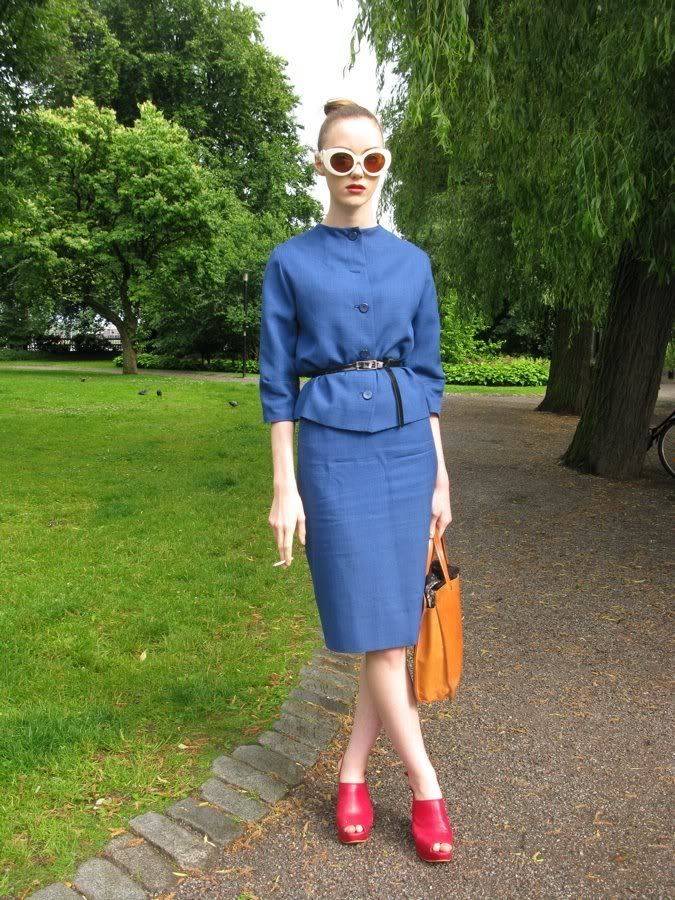 The second girl looks flawless, and I especially love the sequin jacket – it seems like a piece that would be hard to pull of, but she does it with ease.



I love the leather skirt this girl has; I would probably never pick up this colour as it would take a skilled eye to wear it well. I love how she has tucked her cardigan in.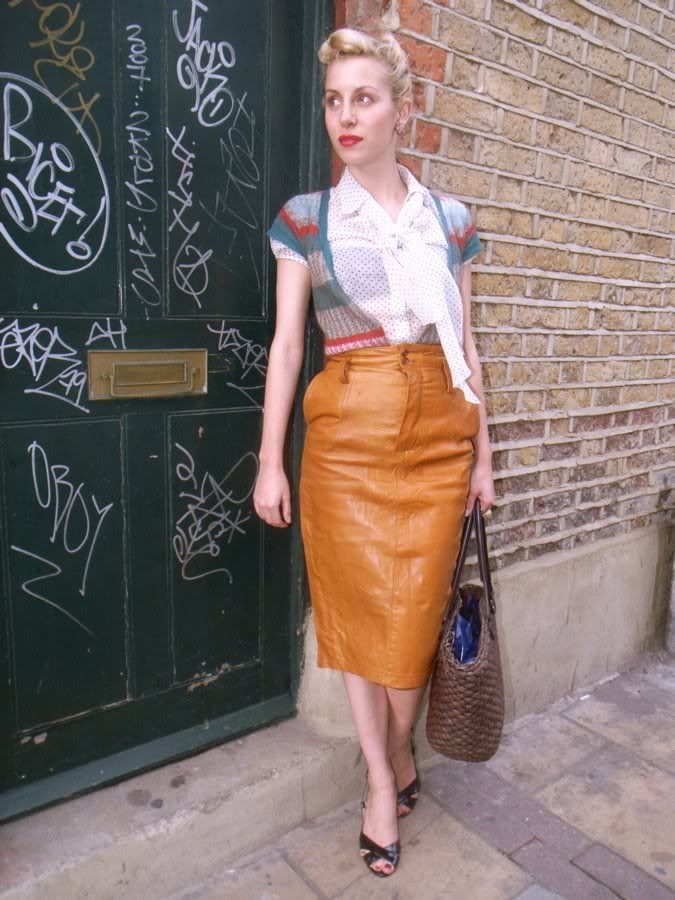 Although I am against real fur (however I could be wrong, it might be fake!) I would kill for this outfit! The matching wrap and hat, the tweed coat, the little red leather gloves - it's perfect.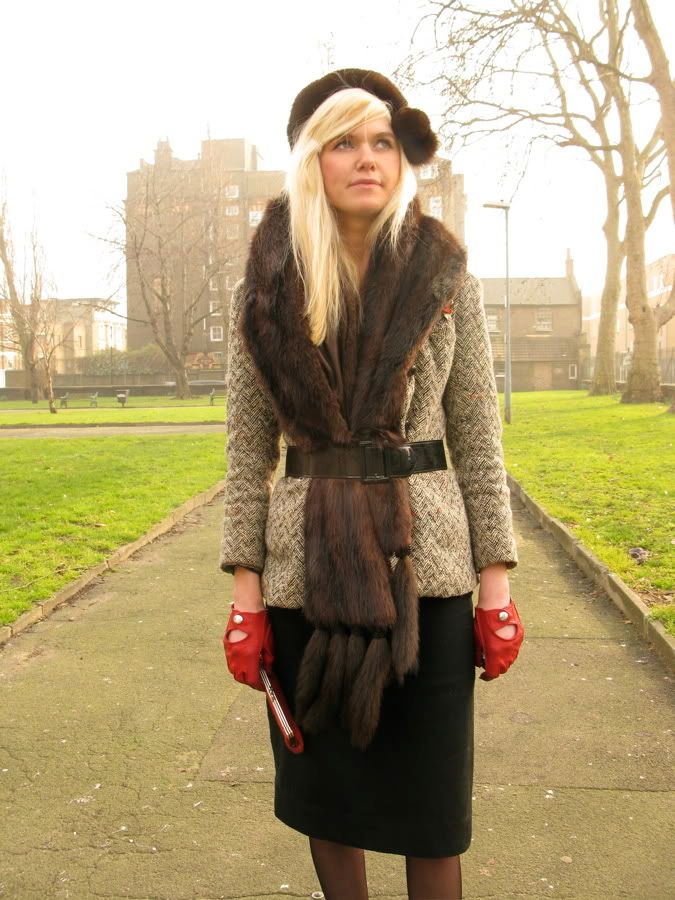 This is such a wonderful monochrome outfit; she's even got white gloves! I have been dying to find a pair of vintage shoes with bows on for forever it seems, so I think I might get a pair of shoe clips until I find them!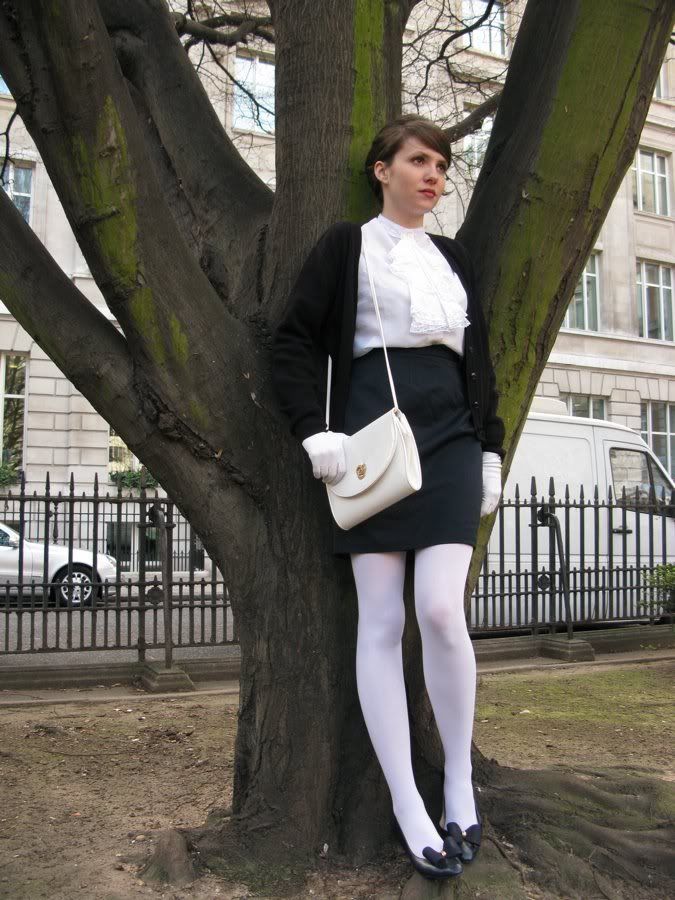 I love rockabilly music and the style that goes with it, and this girl has it down to a T. Not only is black, white and red my favourite colour combination for outfits, but I love her rolled fringe too.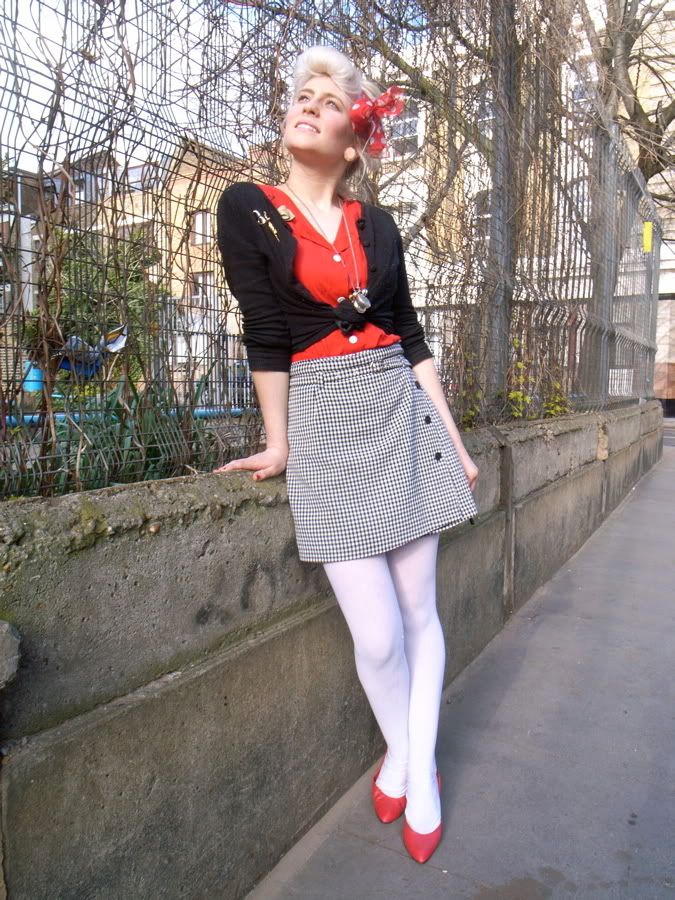 (I think all of these images are from Face Hunter, they are just all saved in an 'outfit idea' folder on my computer, so apologies if I have made a mistake!)
PS: This is the first time I am uploading the images via Photobucket, is the image quality better? Do they link to a larger picture when you click on them? Let me know, thanks!