I have recently had a craving for things covered in sequins! I do remember seeing some feature on a few runways in the form of some deliciously expensive couture gowns: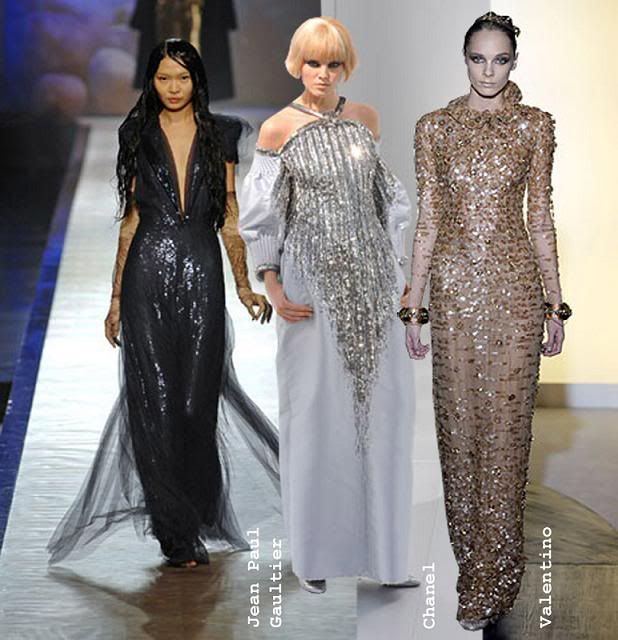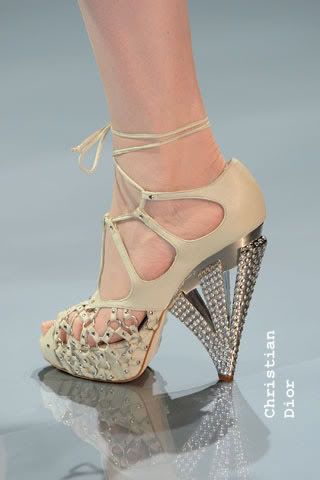 After having a little browse I found some really nice items that I would happily welcome into my wardrobe.



I really love this Ashish dress because of a few reasons; the shape of it is much like a t-shirt so even though it's covered in sequins it still has a casual edge to it, which I think is quite important if you don't want to end up looking like a prom queen! I am fanatical about bows, so that is a real selling point for me, and finally the colour is gorgeous.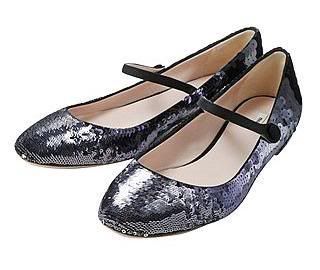 These Miu Miu pumps would be a perfect way to add some sparkle to a more casual outfit; I hope I can find a similar pair on the high street.



I have featured this Moschino Cheap & Chic skirt on the blog before when doing an outfit idea, but I had to mention it again because I really do love it. I think the colour is fresh and summery and would look really cute with a plain white vest.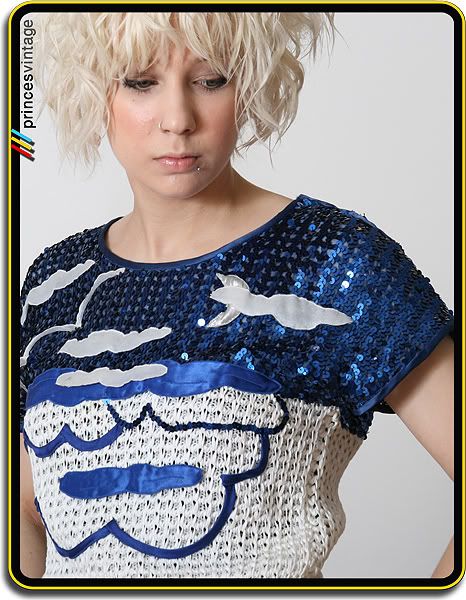 This sequined crochet top from Princes Vintage on eBay is really unusual; I'm not quite sure what the picture is supposed to be on it, although I think I spy a moon behind some clouds...



This image is from Glamcanyon and I really want a sequin blazer like the one this girl has, does anybody know where I could find one?
ps: sorry to Katja - I will make a note in future!!!