On Saturday I had two photoshoots that I styled for my uni course, which was really fun! I was a little bit dissapointed with the choice of models they gave us, because I had to physically put them in the positions I wanted because they didn't really seem to know what they were doing, but beggars can't be choosers! Hopefully we will be getting our shots back on a CD this Saturday so I will post some. Here's a sneaky shot I took of the first photoshoot: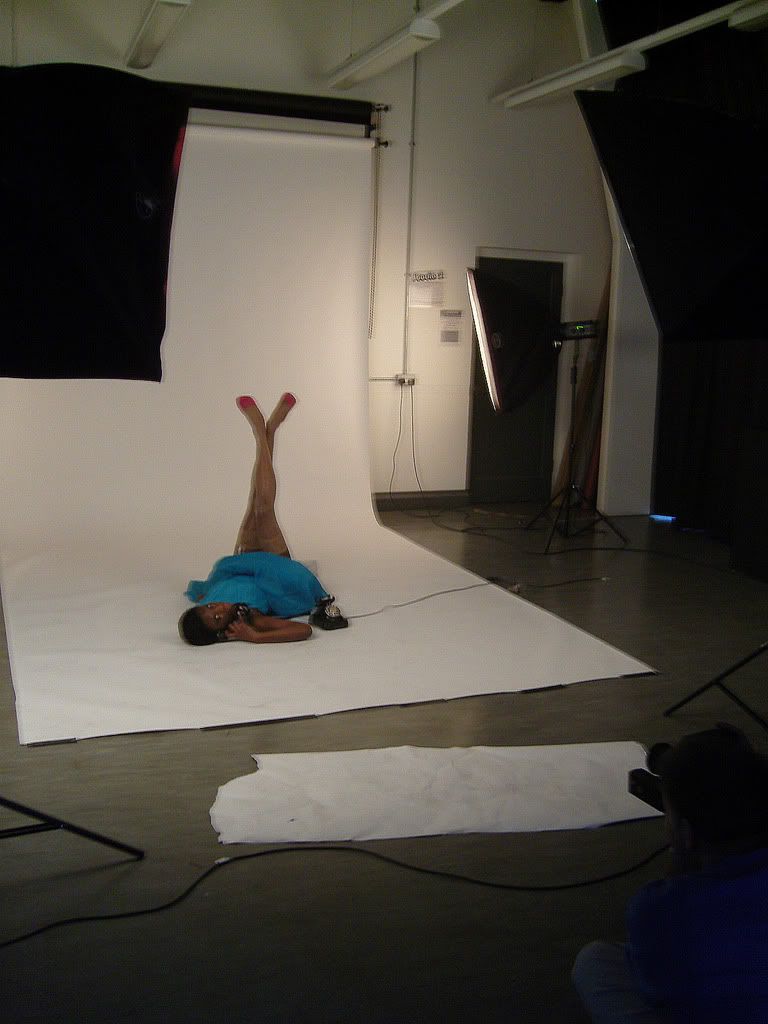 The second look was more edgy. I called it 'Second Skin' and used
this
and
this
. I hope they come out ok, we will have to wait and see!!