I did a bit of work for my mum over the weekend, and now I've gone and blown all of the money on eBay!! eeek! I did get some really nice stuff though.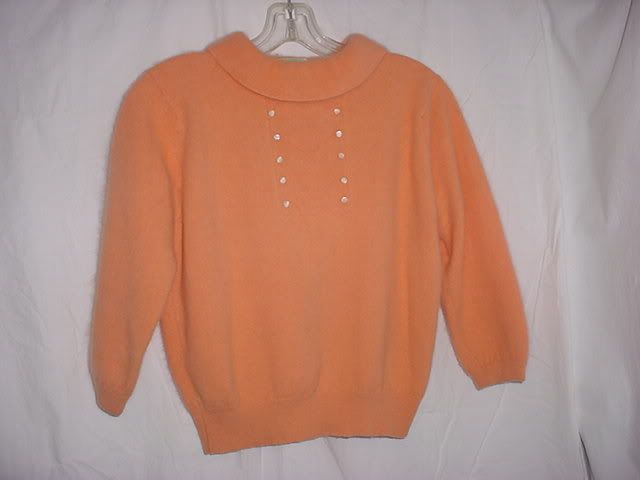 This little sweater looks super soft and I can't wait to snuggle up in it.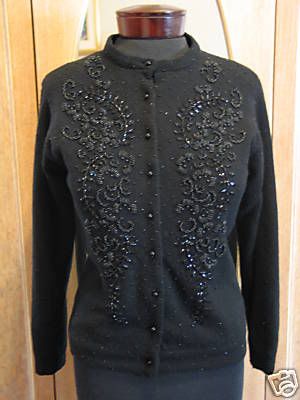 I have been looking for a beaded cardigan like this for ages. I'd like to get another one in cream.
This sweater is similar to the first one but I love the pearl detail around the neck. A girl can never have too many clothes I say!
This top and skirt set is actually from the 80's but the light fabric and the peplum reminded me of something from the late 30's / early 40's and I think with the right accessories it could look like it is.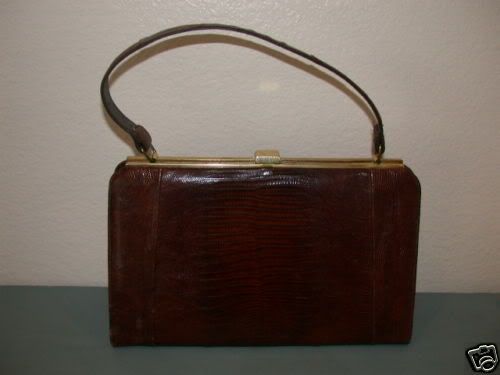 I love this little brown kelly bag, and I think I will try to find one in every colour!
Today I watched La Vie En Rose, a film of the life of Edith Piaf. I highly recommend it because it was a fantastic movie, even better if you are already a fan of Edith's music but don't be put off if you aren't because it's still a good film even if you have never heard anything by her! (Although I'm sure if you live in England you would have heard it on the Specsavers advert!!) I tried to get a video to put in the post but annoyingly i can't access youtube at the moment, so you'll have to go look for yourself!