The party season is drawing ever closer, so I thought I would do a little post on an item that every girl has in her closet - the little black dress.
In 1926 Gabrielle "Coco" Chanel published a picture of a simple black dress in Vogue magazine. Prior to the 1920s, black had been reserved for mourning and was considered indecent when worn outside such circumstances, but with that one image Chanel changed everything. During World War II the black dress thrived in part due to widespread rationing of textiles and in part as a common uniform for civilian women entering the workforce. In the 1950s Hollywood femmes fatales were portrayed often in black as a symbol of a dangerous woman, and in the 1960s the younger 'mod' generation wore the dress in a miniskirt length whereas the older generation wore simple black sheath dresses, the most famous of all being Audrey Hepburn's dress in Breakfast at Tiffany's.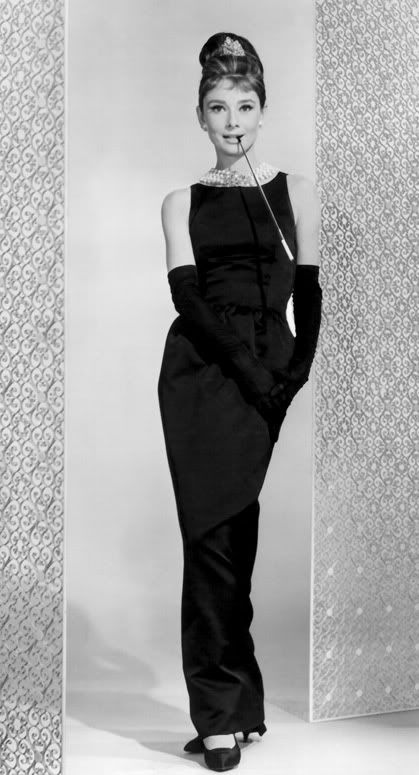 The 1980's saw the black dress in a variety of fabrics - lace, satin, taffeta, velvet, leather - and lengths, and it's charm has continued up to this day.
The 1920s -
Antique Dress
£1,021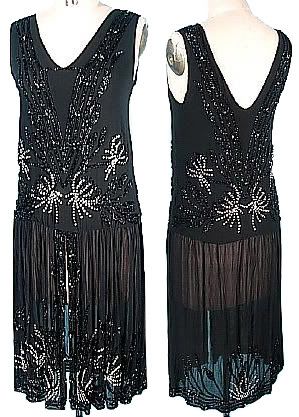 The 1940s -
Antique Dress
£483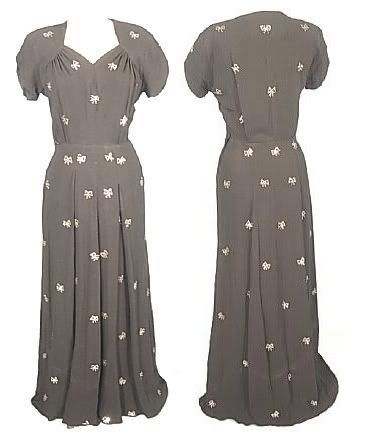 The 1950s -
Antique Dress
£220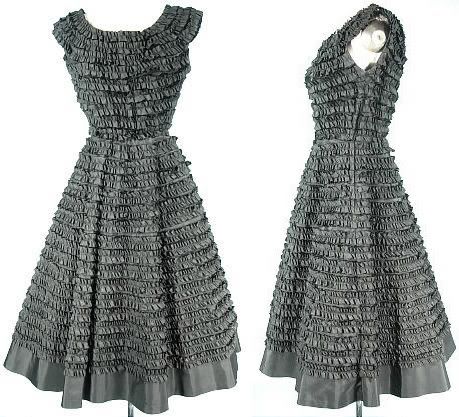 The 1960s -
Antique Dress
£765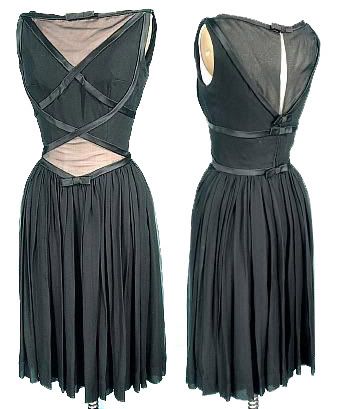 The 1970s -
Posh Girl Vintage
£120
The 1980s -
Vintage Martini
£92