I did get some people asking for an outfit post of the things I got from eBay recently so I thought I would give it a go. At the moment I'm just using the mirror inside my wardrobe door but I remembered that we had a couple of tripods in the loft so I'll get those down and hopefully get some better shots the next time an outfit post comes along!!

I had quite a lot of trouble with this coat! Firstly, it took forever to arrive because the seller said they had to suddenly move house. I was getting worried that I had been scammed but it arrived in the end, but the bottom half was badly wrinkled and my dry-cleaner guy said that it had been dry cleaned on a temperature that was too high and it was stuck that way. But my mum, being very handy with a needle and thread, unpicked all the panels, stretched them and sewed them back together and now it's perfect! Oh and don't worry the fur is fake :-)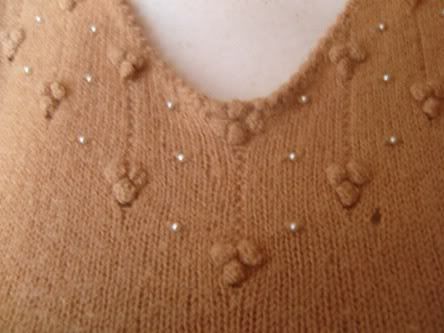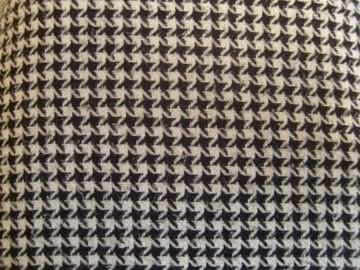 This second outfit is a bit strange for me because I usually wear brighter colours, but I am keeping an open mind and I do quite like it. The knitted jumper has a really cute pearl detail around the neck, and I teamed it with a hounds-tooth skirt that I have had forever, some spectator shoes and a brown purse.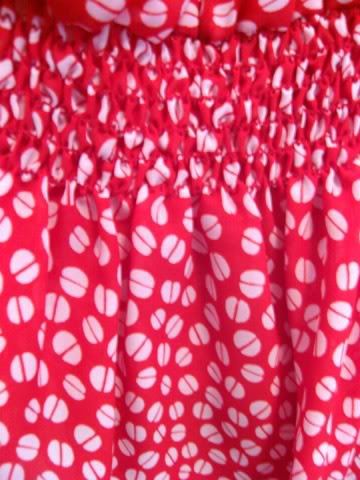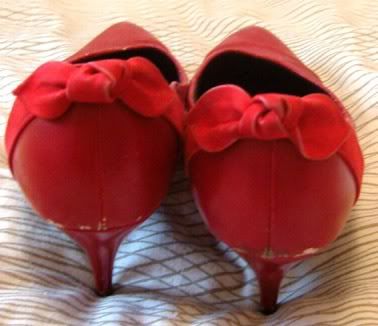 This outfit is from the 80's but the peplum on the top reminded me more of the 30's, although the print is probably too loud for that era. However, I think with the right styling I could get away with a look earlier than the 80's. This time I wore it with a pair of lipstick red shoes that I got from my friends vintage store called
Mary Rose Vintage
(that's where the black and white spectator pumps are from too!)