I went to visit a friend in Leeds over the weekend and it got me thinking about moving out of my parents house and getting my own place (not that it would even be possible seeing as property prices in London are stupidly expensive and I'm still having no luck at getting a job because at the moment London has the highest unemployment rate by far!) but apart from those facts, it still got me thinking and dreaming about my own place! I have folders on my computer where I keep pictures of things I like for future reference so I apologise if I don't know where I got them from!!
This is an image of Dita Von Teese's bedroom - look how many hats she has!! I love her Art Deco dressing table and the soft pink colours. I would love a pink bedroom but I'm not sure how my boyfriend would feel about it! I would love to see the rest of her house, I bet it is absolutely divine!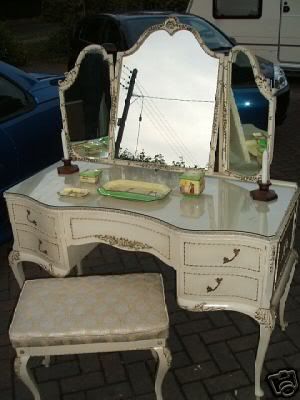 I think this is a picture of something I was looking at on eBay. I love this French style furniture and have always wanted a dressing table because my room at the moment is too small.
I found an amazing Flickr profile called
American Vintage Home
that has all of these fantastic images of 20's, 30's, 40's and 50's interiors. I think this bathroom is so sweet with the alcove for the bath with the curtains, although I'm not sure how practical they would be! I just love the way they match the ones at the window.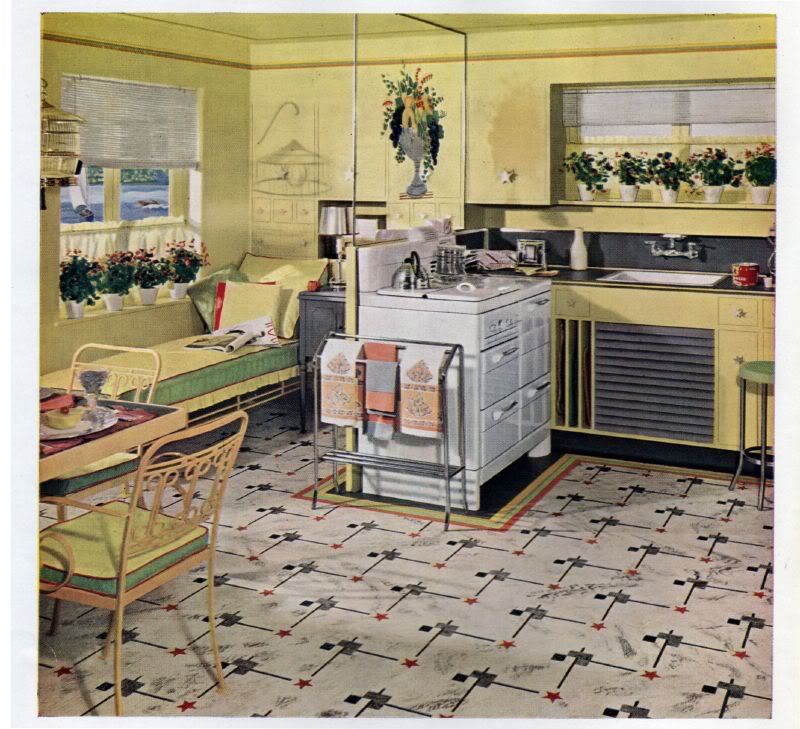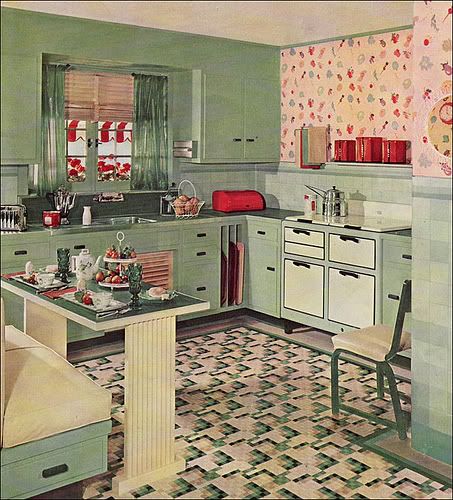 I love the cheerful colours of these two kitchens. Having a lounger in your kitchen would be a bit odd though! Again it's all in the little details like the slots for trays and he novelty wallpaper.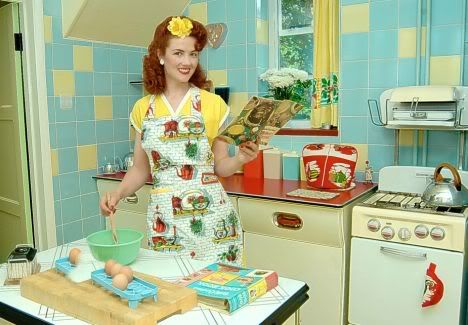 I can't remember where this image is from but I think it was something about people that live totally in one era and they even use appliances appropriate to the time, hence that amazing cooker! The colours are so bright and happy!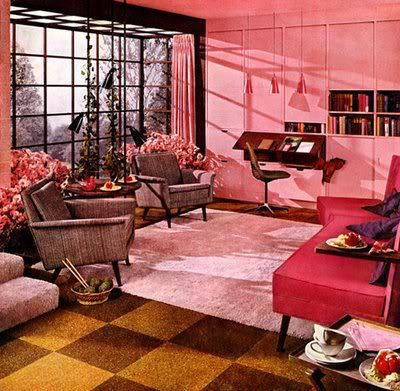 I'm not sure if this photo is from American Vintage Home too or if I found it somewhere else, but it sure is something! Again the colour scheme would need to be changed because it's not fair to have such a girly house if you live with a guy!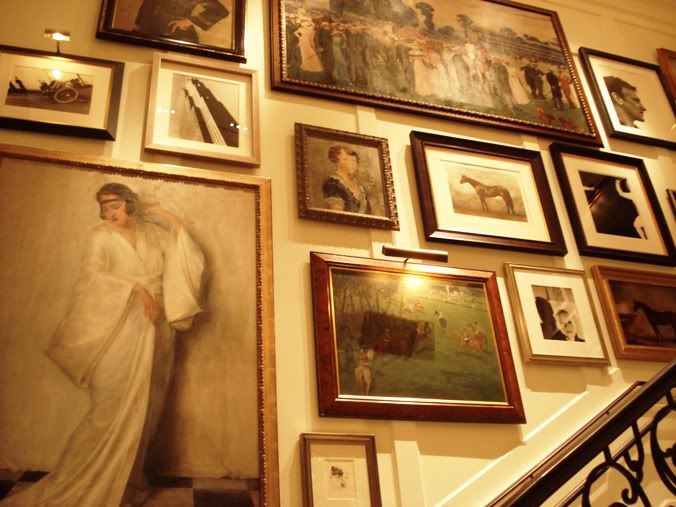 Once again I don't know where this one is from! (If you do know feel free to let me know!) This wall of pictures with mismatching photo frames would look good in a hallway or next to a staircase to add some character. I especially like the mix of photography and paintings.