The December issue of British Vogue has a fantastic fashion shoot by Tim Walker, one of my all time favourite photographers. What makes it even better is that it has Karen Elson in it, who is my favourite model, PLUS it is all based on Roald Dahl's stories! These are only some of the photographs, there are some other really good ones too but scanning takes so long you will have to buy the mag!
"He's balmy! He's nutty! He's screwy! He's batty! He's dippy! He's dotty! He's daffy! He's goofy! He's beany! He's buggy! He's wacky! He's loony!"
Charlie and the Chocolate Factory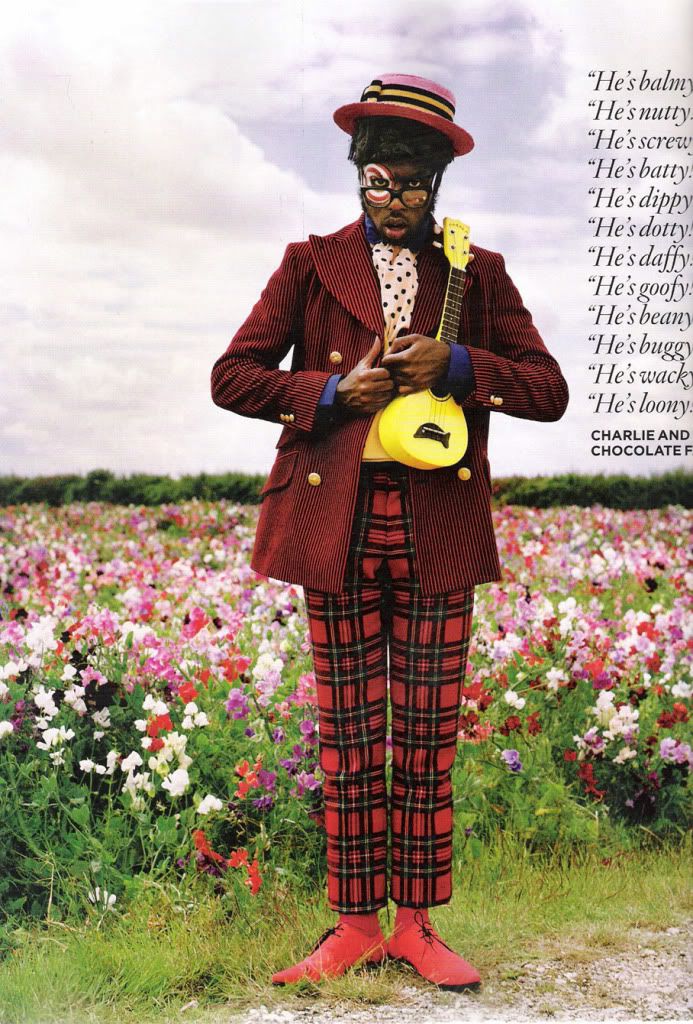 "Never smile at a crocodile..."
"Dear friends, we surely all agree
There's almost nothing worse to see
Than some repulsive little bum
Who's always chewing chewing-gum"
Charlie and the Chocolate Factory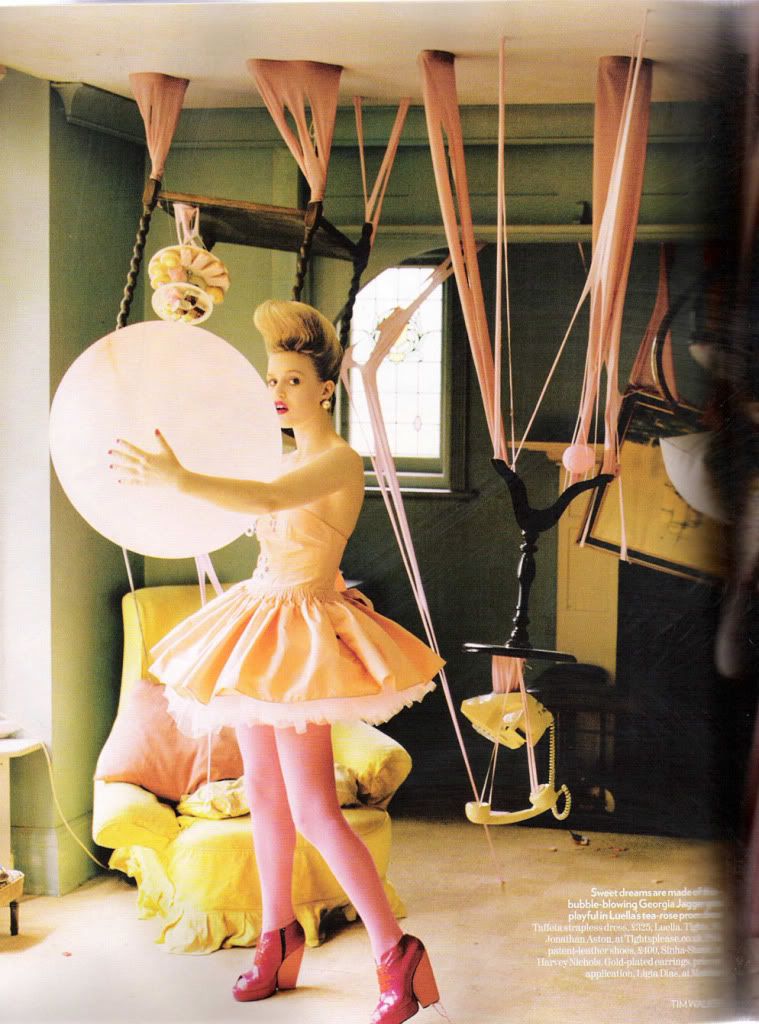 Miss Honey - Matilda
A woman who my mother knows
Came in and took off all her clothes.
Said I, not being very old,
"By golly gosh, you must be cold!"
"No, no!" she cried. "Indeed I am not!
I'm feeling devilishly hot!"
Rhyme Stew
Charlie Bucket stared around
him in astonishment. This was
the craziest lift he had ever seen.
Charlie and the Chocolate Factory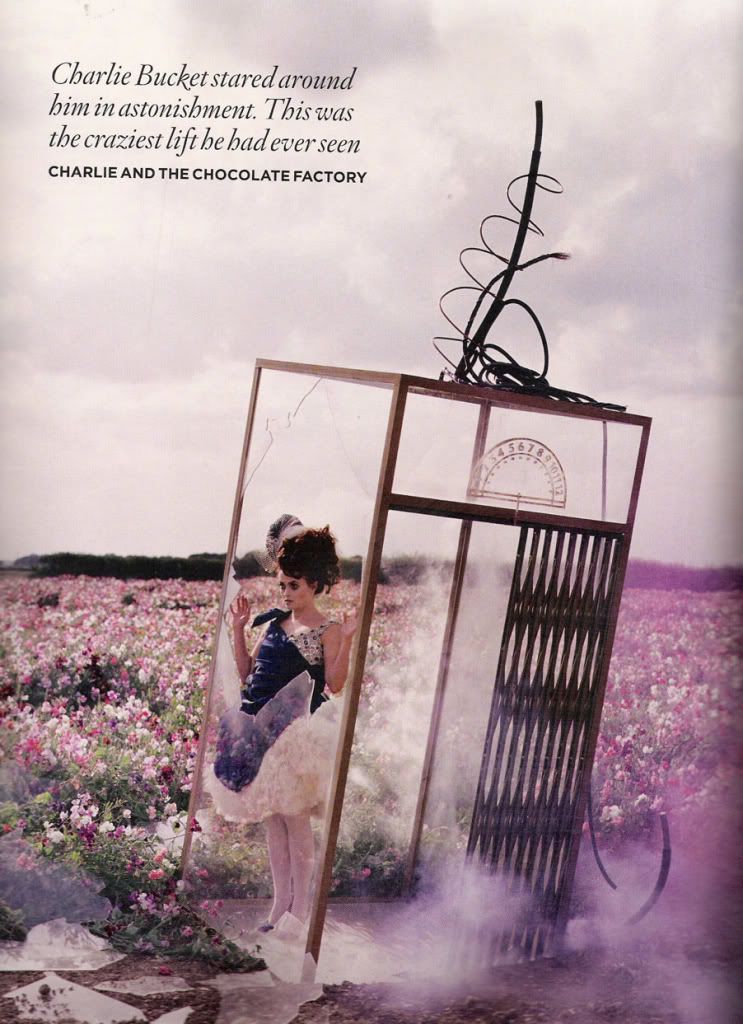 The small girl smiles. One eyelid flickers,
She whips a pistol from her knickers.
Revolting Rhymes