After seeing an A.P.C cape in The Observer Magazine today, I realised how much I want one!! I found some runway images involving capes; my favourite is the Aquascutum one, I love that gold fastening detail.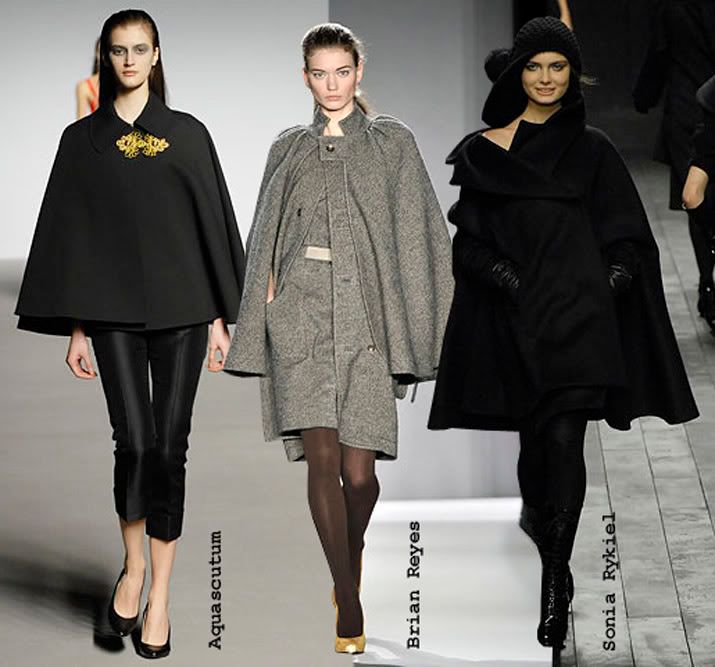 I also found this image in a folder on my computer where I keep pictures of things that I like/inspire me. I love the velvet texture of hers, and that bag is gorgeous (mental note – add a doctors bag to the list!).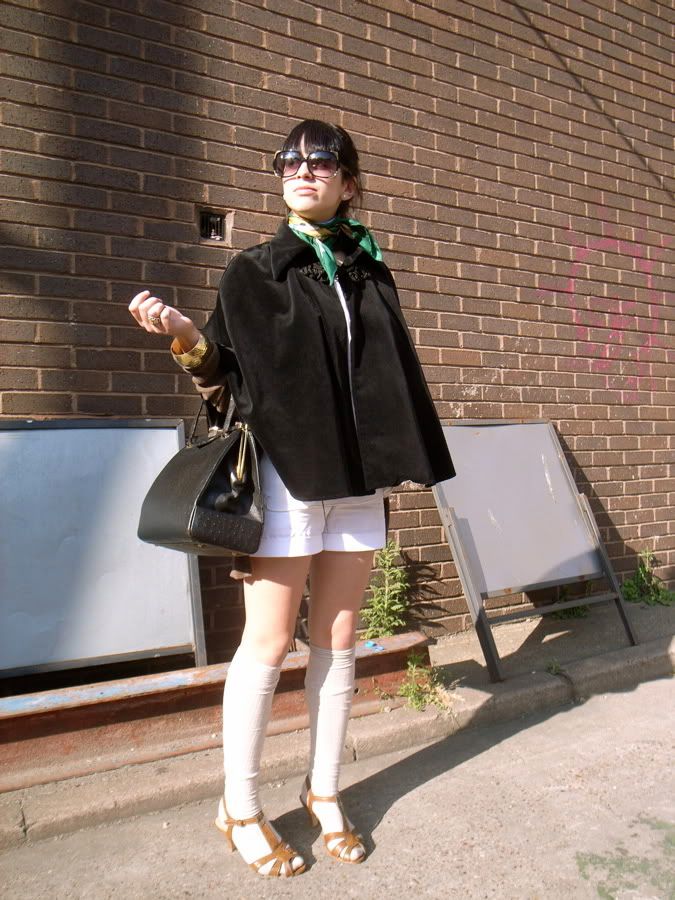 The A.P.C cape is £227 so it's way out of the question, but I love everything about it – the plaid, the slit pockets and the diagonal buttons.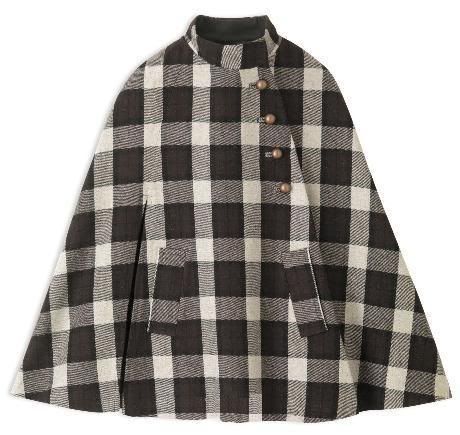 I really like this black on from eBay, especially because it has the same kind of buttons and funnel neck. I think I might try to win this one. Fingers crossed!